Congratulations, Patrick Slaughter, on Being Named to the AIOLC's 10 Best List!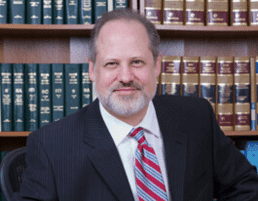 The Law Offices of LaFevor & Slaughter is proud to announce that Patrick Slaughter has been selected by the American Institute of Legal Counsel for their 2016 list of 10 Best Immigration Attorneys! The AIOLC is committed to creating a definite list of attorneys whose track record for client satisfaction is impeccable, so potential clients can find the right lawyers for their needs more easily. The group reviews candidates in a number of areas of law: Bankruptcy, Criminal Law, DUI/DWI, Family Law, Immigration, Litigation and Dispute Resolution, Personal Injury and Workers' Compensation. Patrick has been named to the 10 Best list for his work in Criminal Law and in Family Law, as well.
In order to be considered eligible, an attorney must be nominated by the Board, a client or a fellow attorney; self-nomination is not allowed. From there, the nominee is vetted by the AIOLC itself, which makes sure the nominee has "attained the highest degree of professional achievement in his or her field of law; and [fusion_builder_container hundred_percent="yes" overflow="visible"][fusion_builder_row][fusion_builder_column type="1_1″ background_position="left top" background_color="" border_size="" border_color="" border_style="solid" spacing="yes" background_image="" background_repeat="no-repeat" padding="" margin_top="0px" margin_bottom="0px" class="" id="" animation_type="" animation_speed="0.3″ animation_direction="left" hide_on_mobile="no" center_content="no" min_height="none"][has] done so with an impeccable Client Satisfaction rating." They also review the following criteria:
Awards and accolades earned by and bestowed upon the nominee
Professional associations to which the nominee belongs
Speaking engagements and publications by the nominee
Any continuing education courses taken by the nominee
Examples of the nominee's leadership skills and rolls in the industry
If the attorney is top rated in client satisfaction and has no unresolved complaints, then he or she is considered for selection. Only attorneys with the highest scores in their geographical region are included.
Devoted to clients and their dreams
None of us are really surprised that Patrick would win such an award (though we are, of course, thrilled for him). His dedication to his clients is unparalleled, and he is always prepared to help a person in need. But don't let his calm and compassionate demeanor fool you; Patrick is one of the most aggressive attorneys we know, fighting hard for his clients. He does not shy away from a tough fight – and for immigrants whose futures may be on the line, the outcome may be the difference between staying in their homes with the families or being removed from the country all together.
Patrick Slaughter never forgets just who he is fighting for, or that a good immigration attorney needs to be more than just a lawyer: he must be a beacon of hope, too. That is why he consistently earns high praise from his clients, and why we know he was the right choice for the American Institute of Legal Counsel's list of 10 Best for 2016.
Congratulations on your latest honor, Patrick – you deserve it![/fusion_builder_column][/fusion_builder_row][/fusion_builder_container]