Marriage and Divorce Rates During the Pandemic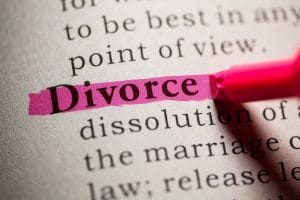 When the pandemic first happened in March of last year, didn't it seem like every celebrity couple took a hit in their marriage? There were even some married couples who put serious time in that called it quits within weeks of being around one another. It was as if being forced to be stuck with a person they've spent a majority of their life around was the final straw for some married couples.
With the spirit of divorce reigning over celebrity married couples, you would think that the everyday man and woman's marriage wouldn't stand a chance. Or is that even true? According to the research of the divorce trends during the pandemic, there were fewer divorces that took place during the months of March, April, and May of 2020. Besides the obvious reason for the pandemic, there could be many reasons why the divorce rate declined.
How the pandemic affected marriage rates
It's honestly quite self-explanatory. You can't file for a Knoxville divorce if you haven't married yet. (But we'll be here when you're ready!) Many marriages were put on hold during the pandemic. In fact, there were an estimated 21,000 fewer marriages that were supposed to have taken place between the months of March and June.
These statistics were gathered by five states who publish monthly statistics on marriage and divorce trends – Arizona, Florida, Missouri, New Hampshire, and Oregon. While an additional nine states have been added to the recent study, the pattern has remained the same. In those additional nine states, there were discovered to be 40,000 fewer marriages than were expected in 2020. All across the board, there was a clear drop in both marriages and divorces during the early months of the pandemic.
Possible reasons for the delay in wedding bells
The recent study noted that certain factors such as the timing of the shutdown, reopening decisions, or even divorce residency requirements had little impact on marriage and divorce rates. Although the lockdown ruined many plans for engaged couples nationwide, there were still alternative options for getting married if couples wanted to proceed with their weddings.
Options such as online weddings or remote weddings were available for couples; even if a couple wanted to exchange vows and then plan the official celebration at a later date, that was an option as well. Researchers speculate that certain factors such as feeling financially secure before getting married played a role in delaying a significant number of marriages. This would definitely make sense, as everyone knows that the surest way to divorce is financial issues, and the pandemic has left many people's financial situations uncertain.
An increase in wedding plans
Despite the financial uncertainty and the general uncertainty of another lockdown occurring, some couples are getting ready to tie the knot and party all the way down the aisle. It should come as no surprise that being pent up in houses all year round will give all wound-up couples all the more reason to throw amazing parties.
While there was a steady decrease in the number of marriages last year, this year is another matter entirely. The wedding industry took a $25 billion loss from the marriages that did not happen in 2020; this year, however, marriages are rising this year, with a projected 24.7 million weddings confirmed for 2022. Wedding venues, vendors, and planners are definitely benefiting from the marriage boom taking place this year.
What are the future marriage trends?
Still, researchers are speculating that the current increase in wedding trends is still not enough to make up for the number of delayed marriages. Generally, more than 2 million marriages take place every year in the United States. With a decline of 40,000 just from the nine states surveyed, the summer months during the year 2021 are being scrutinized closely to see if there were any increases in marriages. Even if there is a rise in numbers, the rise must be massive to return to the same level as before. The survey conducted by a small number of states reported that the country may have witnessed as many as 339,000 fewer marriages and 190,000 fewer divorces.
What are the future divorce trends?
Even before the pandemic occurred, the divorce pattern from the five states in the survey was shown to have a slight decline. During the months of March, April, and May, there were fewer divorces that occurred compared to the previous years around the same time period. The state of Arizona, however, appeared to rebound while the other states remained the same. The survey declared Arizona as the "only state that entered a nearly full marriage and divorce recovery." Because divorce is a long and drawn-out process, the survey only has divorce statistics from the five states of Arizona, New Hampshire, Missouri, Florida, and Oregon.
Researchers have theorized that certain factors such as the cost of the divorce may play a role in the decline of divorce. It costs more to divorce than to get married, and with so many financial factors to consider such as separating the family home and making the decision to support two households, some couples have ultimately decided that those types of financial decisions are not worth making during an economic downturn. Still, researchers agree that couples who are eager to sign those papers are more likely to do so than married couples who have been patiently waiting to tie the knot since the beginning of the pandemic.
Despite the eagerness for couples to break up, there seems to be a parallel connection between marriages and divorces during the pandemic. No matter what the circumstances, if marriages continue to decline divorces will continue to decline as well.
Being on lockdown with the person you're married to is difficult: choosing the right lawyer to represent you doesn't need to be. If you've decided that you can't bear another lockdown with your spouse, feel free to discuss your divorce options with an experienced Knoxville divorce attorney. Call the Knoxville divorce attorneys at LaFevor & Slaughter at (865) 637-6258 or fill out a contact form. Let us help you.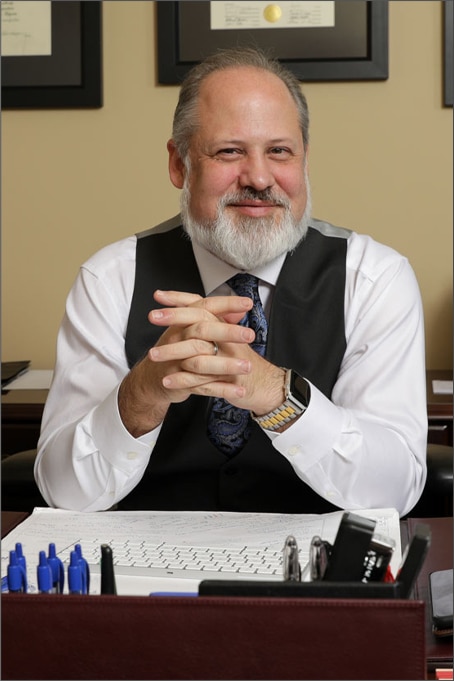 Patrick Slaughter is an experienced Knoxville attorney passionate about helping families resolve legal issues including divorce, family law matters and immigration. Patrick graduated from Lincoln Memorial University – Duncan School of Law, summa cum laude and is a published author. Patrick is a member of the Knoxville Bar Association as well as the Tennessee Bar Association. Contact Patrick Slaughter at (865) 637-6258 or by filling out a case evaluation below.
Read more about Patrick Slaughter