Does Divorce Have to Be So Expensive?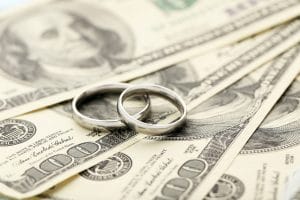 It likely comes as no surprise that divorce can be expensive. Even the simplest of divorces will cost some money, just for paperwork and court fees. Of course, one can argue that divorce shouldn't be easy – marriage is an important contract between two people and shouldn't be entered into lightly; therefore it shouldn't be easy to exit, either. However, when you're ready to get divorced, you should be aware of all aspects of the process, including the costs.
Experts find that the cost of divorce can be prohibitive to some couples, specifically lower-income individuals. A study from the American Sociological Association revealed that married couples who go through long-term separations generally couldn't afford to divorce. Further, couples in those long-term separations tended to have lower incomes, young children, and belong to racial and ethnic minority groups.
Said Dmitry Tumin, co-author of the study, "Long-term separation seems to be the low-cost, do-it-yourself alternative to divorce for many disadvantaged couples. Separation may not be their first choice, but they may feel it is their best choice." The study also points out that, although over time the amount of couples choosing to separate is declining, the time spent in separation is increasing.
Zhenchao Qian, a professor of sociology at Ohio State and co-author, noted, "Long-term separation may continue to be the norm for the disadvantaged unless they can see a better alternative, both in terms of spousal availabilities and economic independence."
Even a Knoxville no-fault divorce can be complicated
Here in Tennessee, there are two types of divorces – contested and uncontested. An uncontested, or no-fault, divorce means that you and your spouse agree on all terms of the divorce and are ready to sign all the settlement documents. This includes all issues regarding alimony, child custody, property division, and child support.
However, as a recent article in The Atlantic points out, even a no-fault divorce requires a good amount of work and money:
[D]ivorce requires spouses to sue each other, and doing so involves surmounting a series of complicated hurdles, even in the most straightforward cases. Divorce laws vary by state and county, but in general, a person may have to hire a process server to get the divorce paperwork to their spouse, which costs about $200. They may have to file complicated forms, face multiple waiting periods, and make multiple trips to the post office, courthouse, and a law library—none of which is likely to be open after 5 p.m.
For those who work full-time or more than one job, this can be extremely difficult. Further, legal separation requires spouses to live apart for a specific amount of time before being granted a divorce; another luxury low-income families may be unable to afford.
Our Knoxville divorce attorneys don't have all the answers to your financial woes, but we can certainly help. We try to keep your expenses down by billing in smaller increments (so that you don't pay an hour's worth of work for a 5 minute "I just need to know real quick" kind of call), and we let you know upfront what our fees and payment schedule are. So, at least you don't have to worry about robbing Peter to pay Lawyer Paul, you know?
In the meantime, we do have some advice on how to keep other costs down during your divorce.
How to avoid an expensive divorce
In our experience, the costliest mistakes couples make during the divorce process are emotional ones. Ending a marriage, even in the most amicable cases, is stressful and sometimes our decisions can be clouded by the "I just want to get it over with" mentality. Keep in mind the following traps and mistakes that can end up costing you a lot of unnecessary time and money during the divorce process:
If possible, try to settle the basics with your spouse before hiring an attorney. Think about how you want your life to look like, post-marriage, and set your goals with that in mind.
Consider the important issues in advance – things like health insurance, who gets the house, custody of the kids, tax liability, stuff like that.
Don't overuse your attorneys. We love our clients and we want our clients to love us back, but it's possible to overdo it. As financial expert Geoff Williams says, "That doesn't mean don't call a lawyer. But think of talking to one as you would if you were riding in a taxi. The lawyer's time isn't your own. The meter is always running."
But do set expectations with your attorney (and your spouse's attorney) at the start. Understanding the responsibilities of all parties can help ensure the process runs more smoothly and efficiently.
Try to work with your spouse to avoid going to trial. A divorce trial can be lengthy and expensive. It may be more beneficial for both of you to consider mediation
Ensure an experienced attorney reviews any settlement agreement before you sign it. Never waive your right to anything you may be entitled to without speaking to a lawyer first. Although you may believe something is fair in the moment, you may be costing yourself money later down the road.
Ending a marriage is not easy, and we understand. Emotions run high, economic factors come into play, and it is crucial that you are fully informed about the entire process.
The family law and divorce attorneys at LaFevor & Slaughter work with a variety of clients in the Knoxville area. We are happy to sit down with you to discuss the options available to you if you are thinking of separating or divorcing – let us help you represent your best interests today. Contact our Knoxville divorce lawyers by calling us at (865) 637-6258 to discuss your needs. You can also complete our online contact form.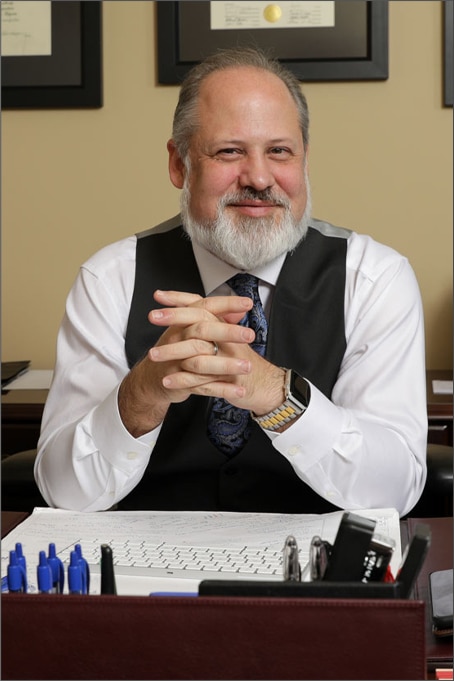 Patrick Slaughter is an experienced Knoxville attorney passionate about helping families resolve legal issues including divorce, family law matters and immigration. Patrick graduated from Lincoln Memorial University – Duncan School of Law, summa cum laude and is a published author. Patrick is a member of the Knoxville Bar Association as well as the Tennessee Bar Association. Contact Patrick Slaughter at (865) 637-6258 or by filling out a case evaluation below.
Read more about Patrick Slaughter