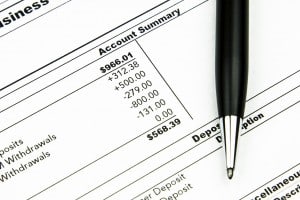 As an undocumented immigrant, you may think you're unable to open a bank account for savings and checking. However, this is untrue and, if you can, you should consider keeping your money in the bank. Using a local financial institution has many advantages that can help you with your life in Tennessee and the United States.
You don't need a Social Security number to open a bank account, either.
What are the advantages of having a bank account if I'm undocumented?
Starting a bank account can help you establish a financial history. You'll typically need a bank account if you want a credit card, start your own business, buy a car, or do anything to start a credit history.
Bank accounts also help you save money, because you can cash checks or write them to pay bills for free, instead of having to use check-cashing services or money orders. Additionally, apartment buildings, phone and electric companies may require smaller deposits when you have a financial history to draw upon.
Another important reason to have a bank account is that it's a safe place to store your money. Carrying less cash on your person leaves you less vulnerable to being robbed on the street. And keeping large amounts of cash hidden in your home is very dangerous. Thieves have been known to target immigrants and day workers, knowing they carry a lot of money around, or rob their home during the day when they know the occupants are out working. Even in the very rare event a bank is robbed, they have insurance to replace your money.
What do I need to open a bank account?
By law, a bank is required to get certain pieces of information from you when you apply for an account. Here's the minimum they can ask for.
Your name and date of birth. To confirm your name and date of birth as an undocumented immigrant, a bank will usually require one of the following:
Active passport
Driver's license (this includes a foreign license)
Consular ID
Birth certificate
Your address. Many banks and credit unions need proof of address to open your account. You can use your lease/rental agreement, a utility bill, current driver's license, or a municipal ID (if you live in a city that offers one).
Identification number. You can use any of the following for an identification number:
Social Security numbers
Alien identification card number
ITIN (individual taxpayer identification number)
Alien identification card number
Other government-issued documents, like a passport or foreign driver's license
What is an ITIN? How can I get one?
If you don't have a Social Security number, you can get an ITIN, which is an individual taxpayer identification number. The Internal Revenue Service (IRS) uses ITINs to process taxes. An ITIN is available to non-citizens only who are working in the United States but aren't eligible for a Social Security number.
Follow these steps to get one:
Submit proof of identity (passport or driver's license) and a completed federal tax return. Here's a list of the documents you can use.
You can mail in your application, drop it off at a walk-in IRS office, or have it processed by an "acceptance agent." These are usually colleges, accounting firms, and banks/credit unions. You can find a list near you on the IRS website.
At the Law Offices of LaFevor & Slaughter, we work hard to meet the legal needs of the immigrant population of Tennessee. We're here to answer all your questions and provide support to you and your family. Call us at 865.272.4454 or complete our contact form to schedule a consultation with one of our Knoxville attorneys today.