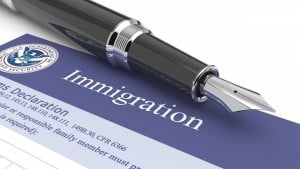 The latest patently hostile treatment of immigrants to the United States at the U.S.-Mexico border has erupted into a confusing mashup of two distinct issues regarding undocumented immigrants and unaccompanied children. We are going to untangle these two issues and try to bring some clarity to an emotionally-charged situation brewing at the border.
The issue of the "missing" children
The children who seemed to have gone missing were unaccompanied children who did not cross the U.S. border with their parents, however as CNN reports, these children were not separated from their families because they came into the U.S. without them.
Steven Wagner, who is the acting assistant secretary for the Administration for Children and Families, an agency of HHS, reported that Office of Refugee Resettlement (ORR) lost track of nearly 1,500 of the 7,635 children who had been placed with sponsors between October and December of 2017. After a child is placed with a sponsor or relative, the ORR typically follows up with a welfare visit. The 1,475 children could not be accounted for because the agency was unable to reach the sponsors or relatives.
The Administration for Children and Families said in a statement, "When an unaccompanied alien child is placed with a sponsor, he or she ceases to be in the custody of the US government and all HHS-provided subsistence — food, shelter, clothing, healthcare and education — ends at that point and the child becomes the responsibility of his or her parent, guardian or sponsor." The CNN story reports that the ORR conducts background checks to ensure that the children are not being given over to human traffickers or smugglers.
HHS contends that it is not their legal responsibility to find those children after they have been released from the care of the ORR. These children came to the U.S. unaccompanied. They are considered "unaccompanied alien children." (UACs).
Parents separated from their children at the U.S.-Mexico border
In May 2018, the Department of Justice, led by Jeff Sessions, decided to implement a "100% prosecution" policy at the border between the U.S. and Mexico, which would refer those entering the U.S. without documentation for federal prosecution. This policy, according to a story on CNN, separates children from their parents because the children are not allowed to accompany their parents as they are taken into federal custody. The parents are taken away by federal officers, and the ORR and the Department of Health and Human Services (HHS) places the children into the custody of relatives or sponsors. A story in the Washington Post suggests that the policy of separating families at the border is being used to deter or dissuade people from attempting illegal border crossings.
Homeland Security Secretary Kirstjen Nielsen said in another CNN story, "Our policy is if you break the law, we will prosecute you. You have an option to go to a port of entry and not illegally cross into our country."
Or, in the blunt words of Attorney General Sessions himself, "If you're smuggling a child, then we're going to prosecute you."
Two different stories of equal importance
The children who went missing were unaccompanied minors, and the law dictates that they be handed over to sponsors or family members. The children who are being separated from their families now, as a result of the new regulations, are being placed in different detention centers or being given over to sponsors or family. The children in the second group are not, as far as we know, missing. It is important that we not conflate these issues, because it leads to misinformation on all side of the immigration debate.
It's easy to let tensions run high. We are just as heartbroken and frustrated by the newest DOJ policy as so many of you are, and we will work with immigrants to help reunite them with their children. But we cannot conflate the two issues, because they deserve equal attention.
At the Law Offices of LaFevor & Slaughter, our experienced Knoxville immigration lawyers will work diligently to keep you and your family from being deported. You are welcome to call us at 865.272.4454 or complete our contact form to arrange a free consultation to discuss your case. We are dedicated to helping you and your loved ones enter and enjoy life in America.