What Does a Knoxville Immigration Lawyer Do, Exactly?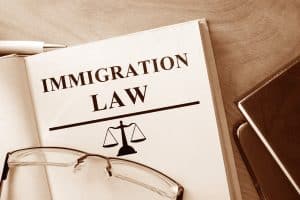 While it is possible to complete numerous immigration-related tasks on your own, working with an immigration attorney is highly recommended. Dealing with the federal government can be a pretty overwhelming experience, and our immigration laws are complex.
The decision to work with an immigration attorney is one you will likely thank yourself for indefinitely. It ensures all of the information you submit is factual and correct, and creates options in the event of immigration roadblocks. Whether you need assistance with a family visa, naturalization and citizenship, or lawful permanent residency, the right legal professional is here to guide you every step of the way.
As Knoxville immigration lawyers, much of our work includes:
Citizenship application assistance
Applying for citizenship in the United States is often a time-consuming, challenging process. Working with an immigration attorney expedites the process, as the legal professional assists with citizenship tests, represents you in court as necessary, and helps obtain citizenship quickly in the event of an emergency situation. The lawyer can even provide assistance if you wish to start a business or want to change jobs.
The forms associated with immigration can be confusing, making an attorney's help invaluable. Forms you might require help with to ensure they are correct and filled out on time include:
Application for Naturalization (Form N-400)
Application For Employment Authorization (Form 1-765)
Petition for Alien Relative (Form I-130)
Application to Register Permanent Residence or Adjust Status (Form I-485)
Affidavit of Support (Form I-864)
Whether your goal is to reunite your family, adjust your current immigration status, or obtain asylum, a lawyer will help.
Assistance with green card applications for family members
There are two family-based categories available when applying for a visa and one of them is the immediate relative category. A U.S. citizen is the only one eligible to petition for a family member's green card using this category. If you would like to petition for a green card for a family member, it is best to do so with the help of an immigration attorney. You will receive the following benefits when applying for a green card using the immediate relative category:
No period of waiting
Special priority
No cap on the number of visas that can be issued
In order to be eligible for this type of visa under the immediate relative category, you must be one of the following:
The spouse of a U.S. citizen
The unmarried child of a U.S. citizen who is under 21
An orphan adopted abroad by a U.S. citizen
An orphan who is going to be adopted by a U.S. citizen in the United States
The parent of a U.S. citizen who is at least 21
Assistance with work visas
There are multiple work visas available for those who wish to work in the United States but do not live in the country. Those work visas include the following:
Temporary (Nonimmigrant) Workers: you can ask a potential employer to file a petition on your behalf. There are dozens of visas that fall into this category that can be granted by the United States Citizenship and Immigration Services (USCIS).
Permanent Workers: If you have the right combination of skills, work experience, and/or education, you might be eligible to live and work in the United States permanently with this type of visa.

First Preference EB-1
Second Preference EB-2
Third Preference EB-3
Fourth Preference EB-4
Fifth Preference EB-5
When you need to file for a work visa, or are having trouble securing one after applying, a Knoxville immigration attorney can help with your case.
ICE detainment
If you are subject to an U.S. Immigration and Customs Enforcement (ICE) hold, it is normal to feel stressed and panicked. An attorney determines if you can obtain an immigration bond that prevents removal, or deportation. They also provide representation and support if you are held at an ICE detainment center longer than is legally allowed. Assuming you are not charged with a crime, no ICE center can hold you for more than 48 hours. Should the center hold you for longer or restricts your rights upon your release, the lawyer files a writ of habeas corpus. This filing prevents the government from placing individuals in jail before they have seen a judge, and is applicable to unlawful ICE practices.
Risk of removal
If you or a loved one are at risk of being removed from the United States, you should speak with an experienced Knoxville immigration lawyer immediately. At LaFevor & Slaughter, our immigration attorneys can review your case, collect evidence on your behalf, and complete the proper forms to ensure that you or your loved one are not removed from the country.
Why you need a Knoxville immigration lawyer
Many applications for visas are denied because of mistakes or omissions on the applications. Most rejections do not come with detailed explanations as to why the application was rejected. This can make the situation even more stressful for you and your loved ones. If your form was rejected, and you failed to use an attorney in the first place, you can still work with an attorney after the rejection when filing for an appeal.
An immigration lawyer will be able to help you in many different ways, including the following:
Ensuring that all paperwork and documents are completed correctly and filed appropriately
Ensuring that you are not taken advantage of by any scammers
Ensuring that your loved ones are properly represented if you are filing for petitions for green cards on their behalf
For help with a wide range of immigration issues, contact the law firm of LaFevor & Slaughter. These Knoxville-based attorneys offer a plethora of immigration services, including applications, bonds, and appeals, and work tirelessly for every client. Call our office today or submit our contact form to schedule a consultation regarding your immigration issue.