Immigration Visa Waiver Considerations – Who is Eligible?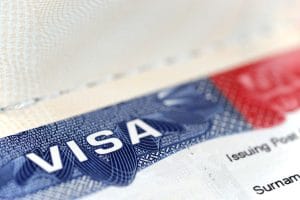 We understand the challenges of the past few years in obtaining any type of immigration visa, especially for applicants currently considered ineligible. There is hope, however. You or your loved one may be eligible for a waiver.
The Immigration and Nationality Act (INA) determines what type of visa an immigrant can obtain to visit, work, and/or live in the United States on a temporary basis. The INA also sets forth the living or working conditions required, depending on the type of visa sought and other factors. Certain conditions, called "visa ineligibilities," may disqualify a person from obtaining a visa. However, the INA does have some provisions, known as waivers, that enable an ineligible applicant to apply for a visa despite their ineligibility status.
Visa applicants are generally approved for their visas through a consular office or the US Citizenship and Immigration Services (USCIS). If the application is denied, the consular officer/USCIS notifies the applicant both in writing and verbally of the reason for the denial.
What are some of the reasons a visa applicant may be ineligible?
According to the US Department of State, some of the many reasons an applicant may be ineligible for a visa include:
Health-related reasons. Applicants may be required to show proof of vaccination for various diseases such as mumps, rubella, measles, polio, and other conditions. Health reasons also include many other physical and mental health disorders.
Convictions of certain criminal offenses. Applicants convicted for crimes of moral turpitude, certain substance abuse offenses, and other crimes may be ineligible. There may be exceptions.
Security concerns. These include espionage, sabotage, terroristic acts, and other security matters.
Public charge. An applicant who may become a public charge may be ineligible. Numerous factors are considered such as the applicant's age, assets, and education.
Labor concerns. Applicants who may affect the ability of Americans to earn a living may be denied a visa. There are exceptions for certain jobs such as teachers, people with unique skills in the arts or sciences, and professional athletes.
Certain illegal immigrants and immigration violators.
Individuals found ineligible for a visa may be eligible to apply for a waiver.
Waivers for family members
According to the US Department of State, eligibility for a visa waiver depends on the visa category for which you are applying. The consular officer or USCIS official reviewing your application can tell you if can apply for a waiver, and what steps you need to take to apply. The best course of action is to speak with an experienced Tennessee immigration lawyer who can explain whether you are eligible for a waiver and what evidence you need to support your request.
Section 212 (g) of the Immigration and Nationality Act provides that the US Attorney General may waive certain violations of the INA for any alien when:
The applicant is the spouse, unmarried son/daughter, or a minor unmarried lawfully adopted child of a relative who is either:

A US citizen
An alien who has lawful permanent resident status
An alien who has been issued an immigrant visa

The applicant has a son or daughter who is either:

A US citizen
An alien who has lawful permanent resident status
An alien who has been issued an immigrant visa
And any terms (including the giving of bond) as the Attorney General (after a review with the Secretary of Health and Human Services) may require are met.

The applicant is a VAWA (Violence against Women Act) self-petitioner
Section 212 (i) of the INA provides that the Attorney General may waive INA Subsection (a)(6)(C) (which relates to fraud and misrepresentation) for an immigrant who is the spouse, son, or daughter of a United States citizen or of an alien lawfully admitted for permanent residence if the Attorney General is satisfied that:
Refusing to admit the illegal immigrant would cause extreme hardship to the "citizen or lawfully resident spouse or parent of such an alien"
"In the case of a VAWA self-petitioner, the alien demonstrates extreme hardship to the alien or the alien's United States citizen, lawful permanent resident, or qualified alien parent or child."
Other types of INA waivers
INA waivers may be available for some of the ineligible conditions discussed above in the visa ineligibility section:
Applicants may be eligible for a waiver if they can show:

They did receive the vaccinations for vaccine-preventable diseases, where the applicant does not have documentation of a prior vaccination.
Certain health personnel such as a civil surgeon or medical officer certifies (according to HHS requirements) that "such vaccination would not be medically appropriate"
That lack of vaccination meets any Attorney General regulations for assessing if the vaccination violates the applicant's religious beliefs or moral convictions
There are likely additional regulations and considerations regarding visa applicants regarding their COVID-19 vaccination status; a skilled immigration attorney can explain more.
A waiver may apply if the criminal offense that would otherwise make the applicant ineligible "relates to a single offense of simple possession of 30 grams or less of marijuana" and certain other conditions apply – such as when the offense occurred, whether the applicant has been rehabilitated, and other factors.
At LaFevor & Slaughter, our Knoxville immigration lawyers work with clients and their families in the Knoxville area. We help applicants apply for visas, green cards, and US citizenship even when the odds for approval are long, and even when applicants may appear to be ineligible.
We aggressively pursue every legal avenue possible to help you or a loved one relocate to Knoxville or stay in the Knoxville area, including seeking ineligibility waivers. To learn the immigration requirements that apply to your visa or green card application and to speak with an experienced immigration lawyer, call our seasoned family lawyers at (865) 637-6258 or fill out our contact form to schedule an appointment.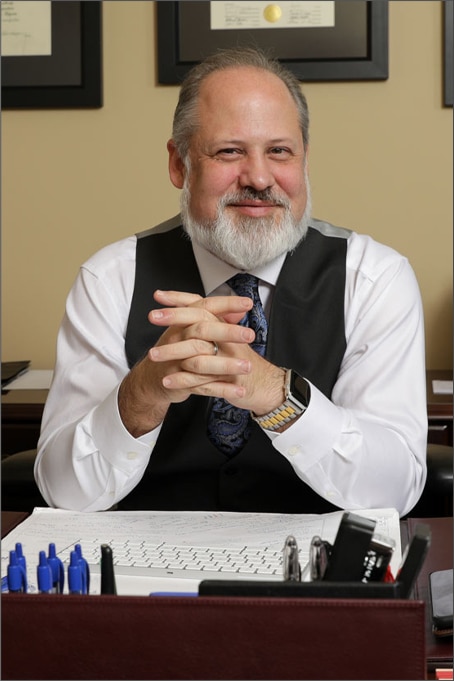 Patrick Slaughter is an experienced Knoxville attorney passionate about helping families resolve legal issues including divorce, family law matters and immigration. Patrick graduated from Lincoln Memorial University – Duncan School of Law, summa cum laude and is a published author. Patrick is a member of the Knoxville Bar Association as well as the Tennessee Bar Association. Contact Patrick Slaughter at (865) 637-6258 or by filling out a case evaluation below.
Read more about Patrick Slaughter