Meet Jin Park, the First DACA Recipient Rhodes Scholar in History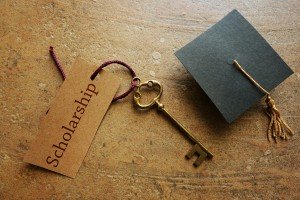 As the holidays get into full swing, we're glad to bring you a blog that's both timely and uplifting. Harvard University senior Jin Kyu Park recently announced he's part of the 2019 Rhodes Scholarship winners – a significant achievement.
However, what makes Park's achievement go from significant to historic is that he's the first DACA recipient to ever win the Rhodes Scholarship. This is the first year the Rhodes Scholarship program accepted applicants from those in the DACA program. Park, 22, from Queens, New York, told NPR how much it means to him.
"…Growing up as an undocumented person in New York City, I've had a lot of formative experiences around particularly how my parents were treated at the face of the law and how I personally experienced some of these social institutions. And so, these experiences as a [child] informed a lot of the ways that I wanted to use my talents for the world."
Park plans to continue his studies at Oxford University in England to work on his Master's next year, with the help of his scholarship.
Established in 1902, the Rhodes Scholarship is a prestigious, international award that provides financial assistance for undergraduates to continue their studies at Oxford University. Park had actually applied for the program last year, but was deemed ineligible because of his DACA status. However, the program realized the value of our country's Dreamers – as explained by American secretary of the Rhodes Trust, Elliot Gerson: "In looking for those Americans with extraordinary talent, a combination of academic excellence with character leadership and ambition to serve others, we didn't want to exclude Dreamers who are, in our opinion, such important Americans and who offer so much to this country and to the world."
In his future studies, Park plans to build on his DACA and immigration experience. "Now I want to give back," he told ABC News. "I want to come back to the United States, maybe work in a public health department to create policies for undocumented immigrants and for immigrant health."
At the Law Offices of LaFevor & Slaughter, our Knoxville immigration lawyers are experienced and understanding. We can answer all of your questions and help you every step of the way. Call us at 865-637-6258 or complete our contact form to schedule a consultation with a lawyer today.
Related Immigration Articles