Another Day, Another Immigration Plan
The White House unveiled its new immigration plan on May 16, 2019. This plan is a broad outline of proposed changes to U.S. immigration policy; plan legislation would t need to be written and introduced. For now, it is a plan which addresses the issues of border security and introducing a merit-based immigration program, which gives preference to highly educated and highly skilled immigrants.
A story on NPR (National Public Radio) outlines the details of the plan which came from a senior White House administration official, but the crux is a change to how America decides whom to let in. The current numbers work out like this: 12% skill-based, 66% with ties to family, and 22% humanitarian asylum-seekers.
The new immigration plan would challenge that calculation to 57% skill, 33% family and 10% humanitarian. The plan would award people points based on their education and language proficiency. This plan does not address what will happen with undocumented people who are already here, and it does not address DREAMers.
Shoring up what we already have
A story in Forbes magazine reports that there are about 4 million people waiting in green card backlogs; more than 3.6 million people are waiting in family-based immigration preference backlogs as of November 2018 according to the U.S. Department of State. There are people who are siblings of U.S. citizens, spouses and minor or adult children of legal, permanent residents. There are also people who are waiting for employment-based green cards.
What our system really needs is people: more judges, more officials, more office workers. Though much of the focus has been on undocumented residents, the real "battle" with immigration is that there are millions of people who are excited to become Americans, and the system is not equipped to help them.
But we are. Maybe not all 7.6 million, but we're ready to help as many people as we can here at home.
One of the benefits of hiring a Knoxville immigration attorney is that you have someone in your corner, helping you with your documentation and representing you at hearings. We can help you apply for a status change, seek a visa, or fight for a lower bond setting, if you have been detained. At LaFevor & Slaughter, we look out for you AND your family.
Immigration issues can be confusing and emotional, and in our current political climate when it feels like the ground beneath your feet is constantly shifting. Just know that our Knoxville immigration attorneys are here for you. For immediate help with any immigration issue, call us at 865-637-6258 or fill out our contact form to schedule a free appointment.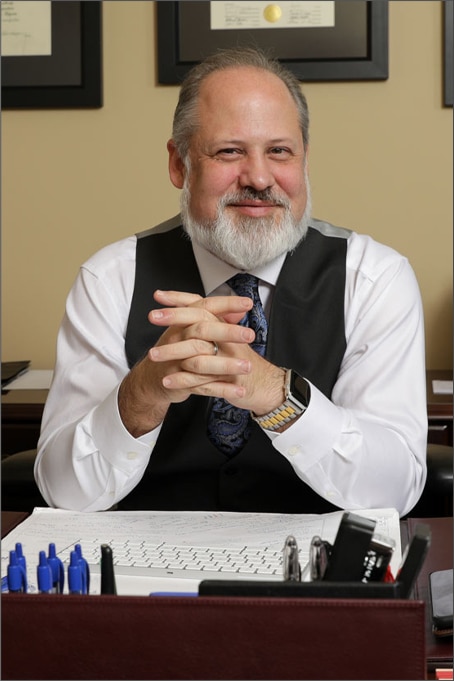 Patrick Slaughter is an experienced Knoxville attorney passionate about helping families resolve legal issues including divorce, family law matters and immigration. Patrick graduated from Lincoln Memorial University – Duncan School of Law, summa cum laude and is a published author. Patrick is a member of the Knoxville Bar Association as well as the Tennessee Bar Association. Contact Patrick Slaughter at (865) 637-6258 or by filling out a case evaluation below.
Read more about Patrick Slaughter